Tradly Marketplace software can be used to launch crowdfunding platforms where campaign owners can post campaigns and receive donations or funding. Some of the features that are useful for crowdfunding include.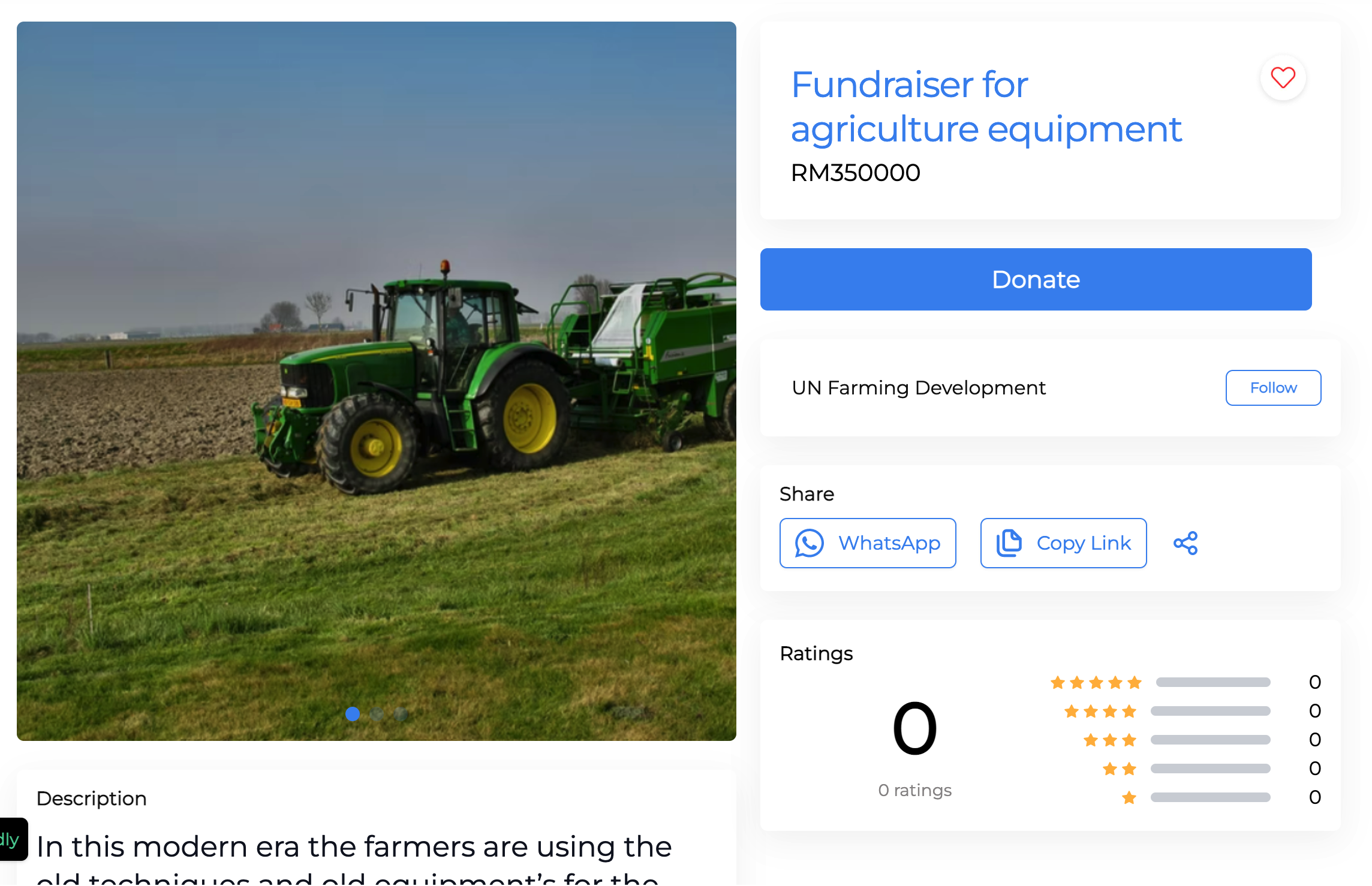 Some key features of the crowdfunding feature include: **
Campaign creation: Campaign owners can create and customize their campaign pages, including adding a description, photos, and a video.
Donation tracking: Campaign owners can track the total amount of donations received and view a list of donors.
Updates: Campaign owners can share updates with their donors, keeping them informed about the progress of the campaign.
Rewards: Campaign owners can offer rewards to their donors, such as special merchandise or access to exclusive events.
​
List of building blocks to use
Listing creation: Campaign owners can create listings for their campaigns, including adding details about the campaign, attaching images and videos, and setting a goal for the campaign.

Multiple listing creation: Campaign owners can create multiple listings for different campaigns, allowing them to easily manage and track the progress of all their campaigns.

Short link to share: Campaign owners can share a short link to their campaign listings, making it easy for supporters to find and donate to the campaign.

Q&A functionality: Campaign owners can answer questions from supporters about their campaigns using the Q&A feature, providing transparency and building trust with supporters.

Video uploads: Campaign owners can attach videos to their listings, giving supporters a better understanding of the campaign and its goals.

Payment module: Supporters can easily donate to campaigns using the payment module, which supports multiple payment methods such as credit card, PayPal, and bank transfer.

Webhooks: Campaign owners can set up webhooks to receive notifications when certain events happen, such as when a new donation is made or when the campaign goal is reached.
Other features available in Tradly Marketplace software that may be useful for crowdfunding include user ratings and reviews, wish lists, and social features such as likes and follows.