​
Creating Attributes Field
Attributes are additional fields you want to collect from the users. It can be used in Accounts Level, Listings level. There are 9 types of attributes you can create on top of the existing fields.
The attribute fields you create can be used for collecting additional information in structured, showing as a filter in catalgoue page, etc. or using for advanced business logic in behind(Example: Storing JSON data and passing to server or Post API calls to other systems).
Note:
You cannot change the attribute type once it is created. You can deactivate or create a new one to replace.
When you configure an attribute for 4th level , the attribute is only available for 4th level and not to its parent level categories. You need to select/add the parent categories and child categories wherever it's applicable.
​
Text Attribute Field
Go to Listings > Attributes > Add Attribute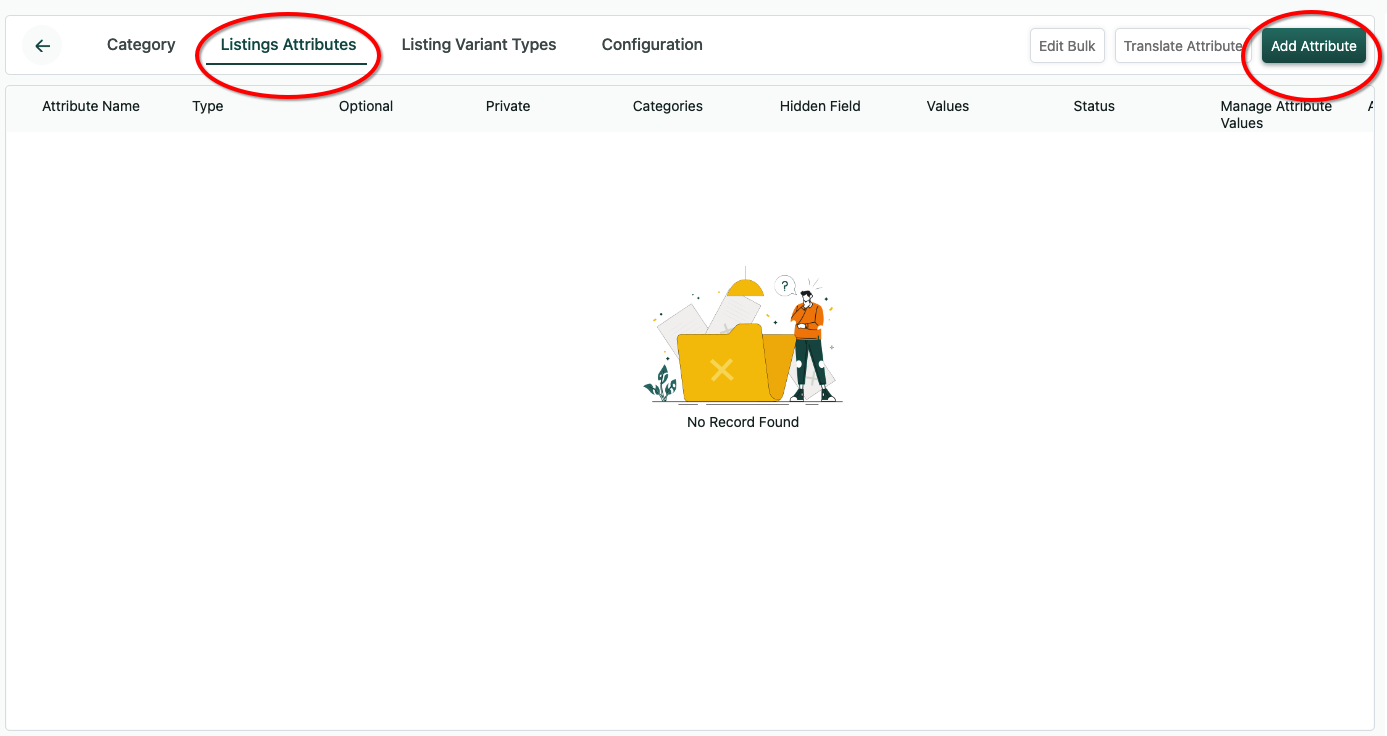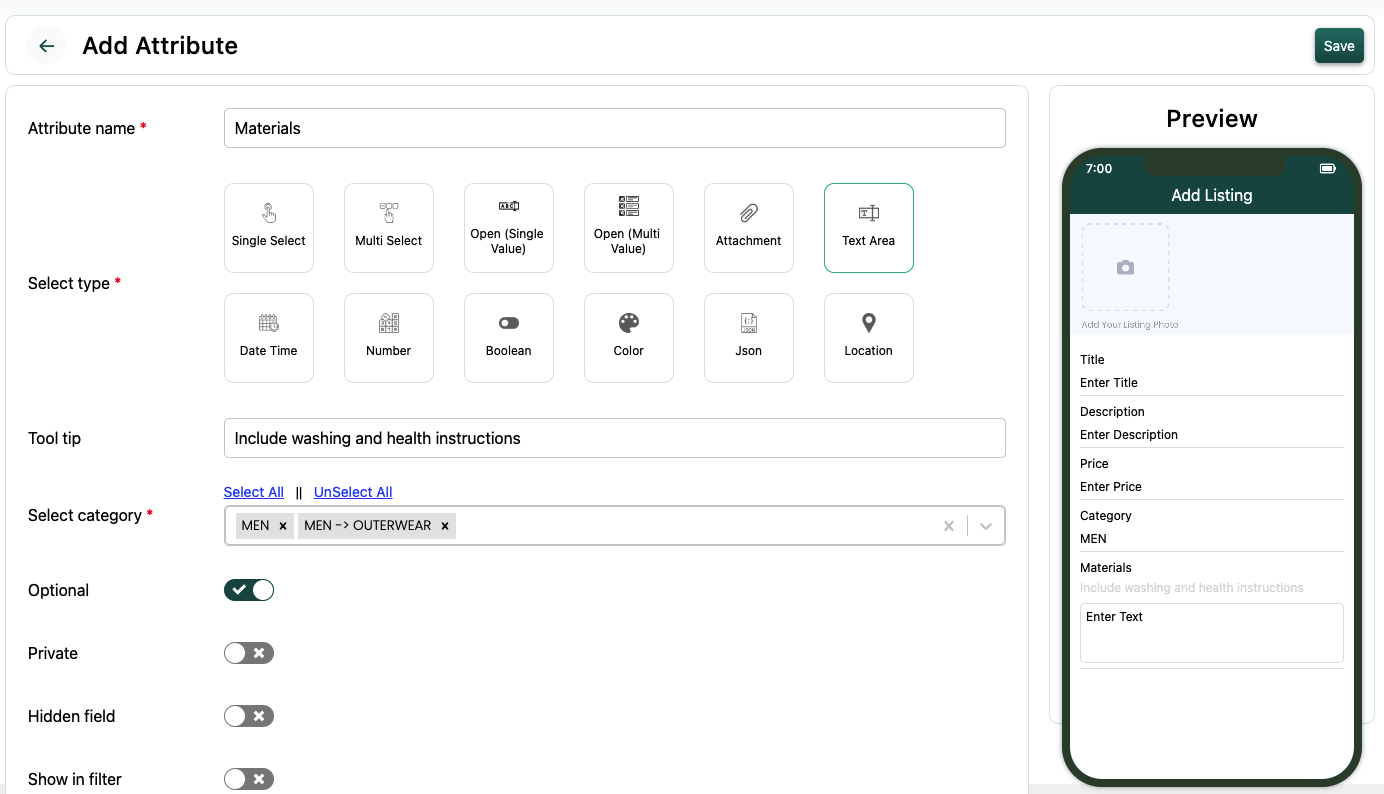 Here we are creating an additional field for a fashion platform where it's possible to collect 'material' of the apparel/clothing.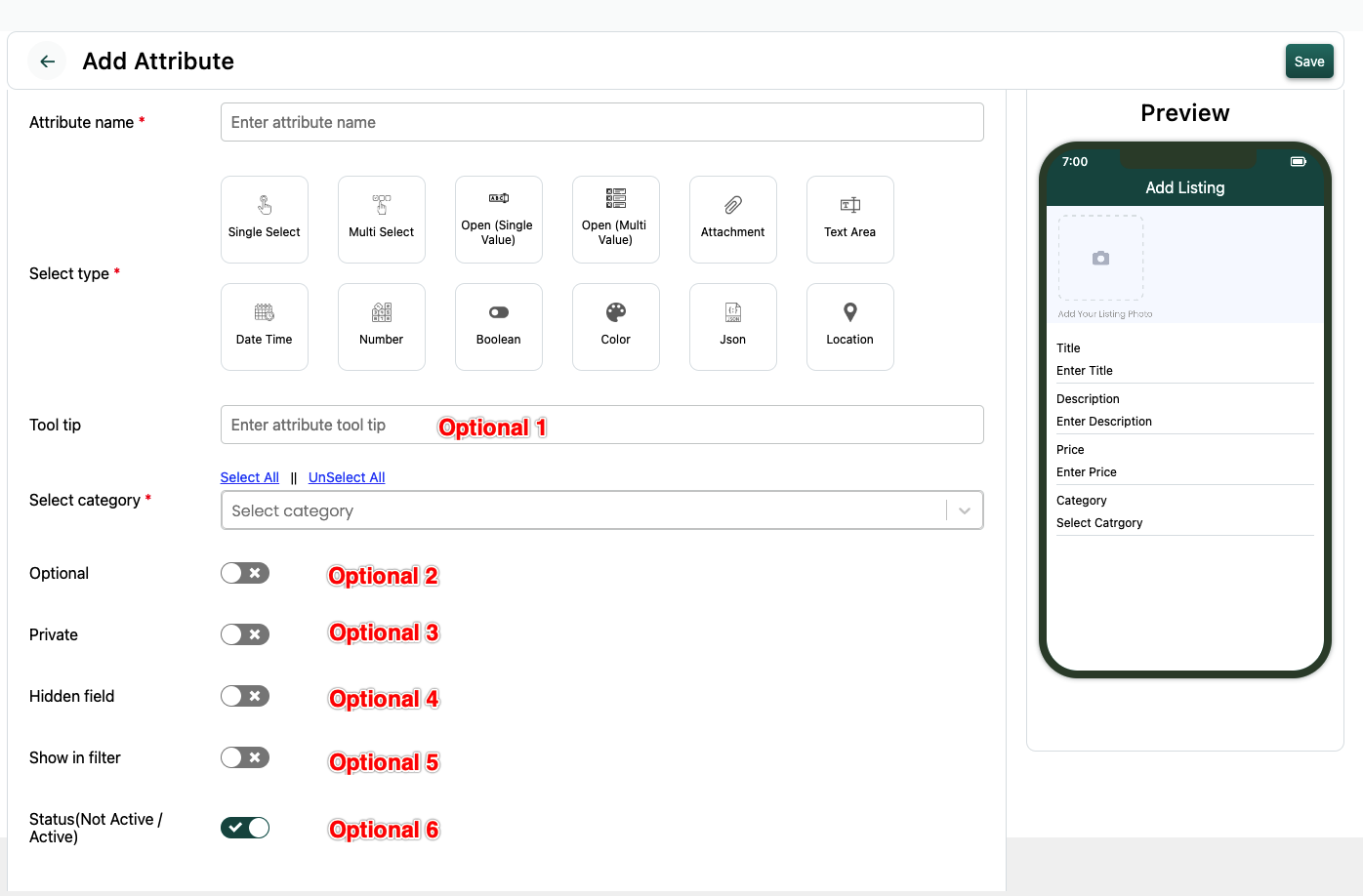 Apart from the basic title and tooltip, you can configure these optional items.
OPTIONAL: When you activate this, the field is not mandatory input by users.
PRIVATE: When you activate this, the field will be available in listing creation. The field value will not be available for end users. Only platform owners can see this. For example: A Private details like Phone number or something other confidential information only meant for Platform owners.
HIDDEN FIELD:
SHOW IN FILTER: Once you activate this. When a user is browsing the catalogue page, they can use this field to filter the items further. Example: A phone number custom field or short description may not be available in FILTER screen.
STATUS: A platform owner may want to deactivate a custom field. He can do so by de-activating. Hence you can still have the data as a backup. Or if the fields are used in temporary form.
​
Pre-defined Values
There are cases where you want to add pre-defined values to be selected by Listing creators.
Example:
Age
Color Code
County, Region
In the below example, let's create a multi selection pre-defined field. Creating "Ocassion"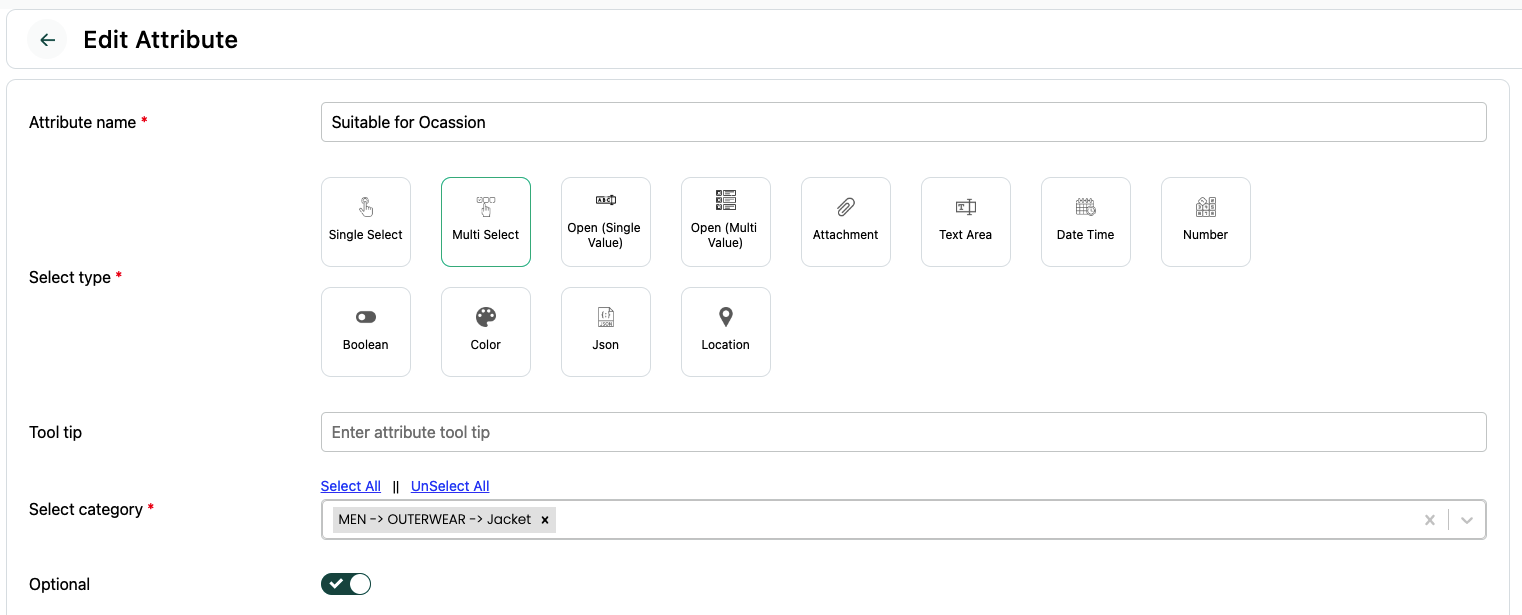 In the 'Ocassion' field, let's add the value as well.
Here is the end result on how it can be used in creating listings.

​
Attribute Values Customisations
There are cases to translate the pre-defined values if you have multiple langauges.
You may want to re-arrange the order of the values. Hence the end-users who create listings/accounts would see in the order.
Or When you add additional values after few days of creating initially. And then want to sort alphabetically. You can!