Looking to create and launch a Multi-vendor Marketplace? Just in 10steps, we will explain how you will be building your multi-vendor marketplace website using TradlyPlatform API or full-blown Native Apps
There are two types of products. One is a no-code product where you just signup and update the below information, we will provide the app builds to you. Another is the Headless API approach where we take care of everything backend and your front developers can build apps(Native iOS, Android, Flutter, React Native, ReactJS, etc) on top of it. Headless API gives you a front-end Agnostic opportunity.
Spoiler here, Video demo of what it takes to build multi-vendor marketplace
​
Making the Multi-Vendor Marketplace App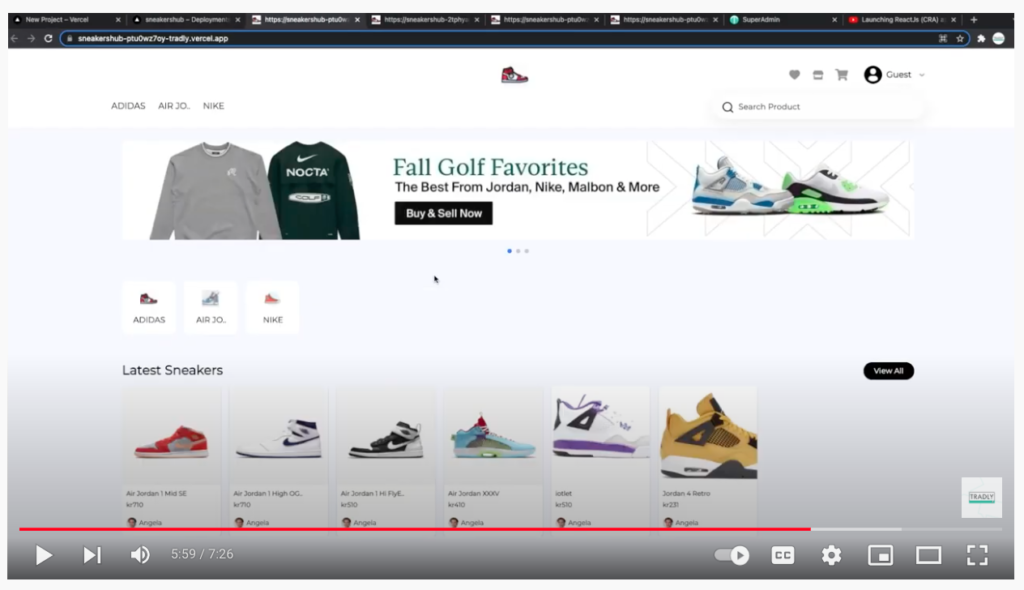 ​
Making the Multi-Vendor Marketplace Platform website
Select the Product Marketplace Multi-Vendor Template
That's it. The website is ready. You can start customising the brand information here
Configure catalogue (Accounts = Sellers Onboarding, Listing = Products )
Payment MEthod
Delivery / Shipment Method
​
Select the revenue model of your multi-vendor marketplace platform
Decide how you want to charge your sellers/vendors when they open shop and list items. You can use the below type or contact us for custom combinations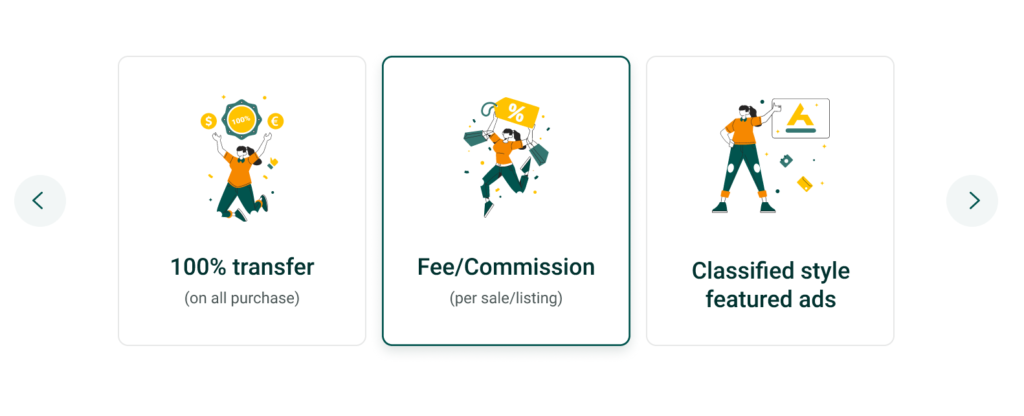 How? SuperAdmin > Settings > Find all the options
​
4. Select the Payment Method for platform and vendors
You can select multiple payment methods or a single gateway whichever is your preference. You need to signup for those accounts from your side and provide us the API Credentials or Account access whichever is applicable for us to set up this information for you.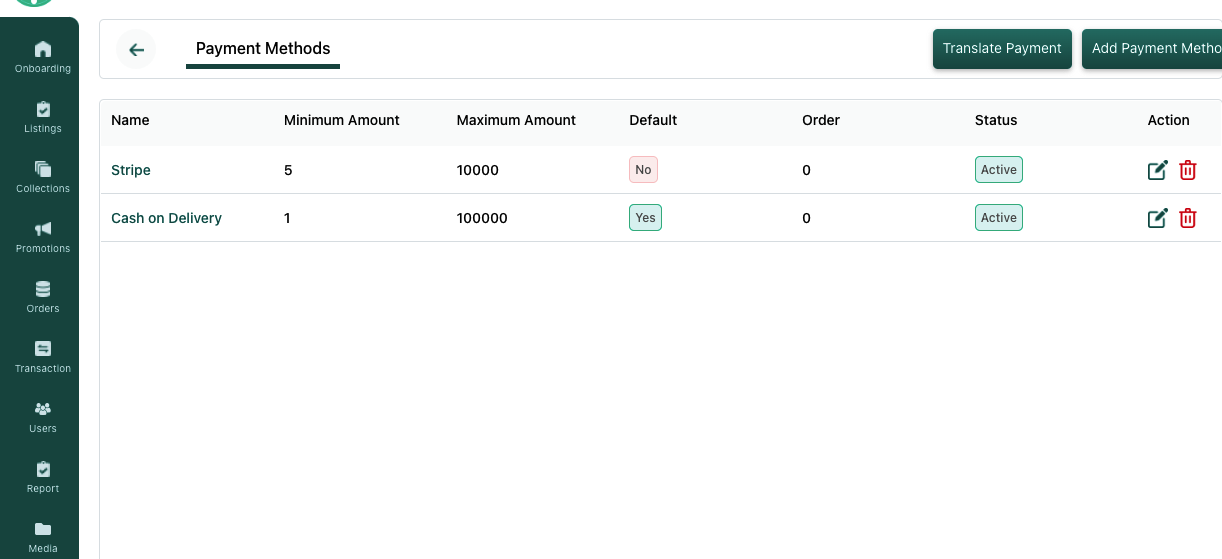 ​
Select Delivery Method
It's up to you to set up whether you want delivery, pickup, delivery integrations, on-demand delivery, etc on your marketplace level. Then your sellers can activate what type of options they allow from the list you provided them. This way your sellers have some privileges and it's very handy if you want to have balanced control on the transactions between sellers and buyers.

How? SuperAdmin > Settings > Delivery / Service methods
​
Configure Multi Seller Onboarding And Product Catalogue
Accounts configuration
Listings configuration