Launch a business on the emerging Circular economy business.
Launching a new business targeting circular economy? Transforming your enterprise into a sustainable circular economy mode? Explore TradlyPlatform Smart apps. Signup for a demo and learn more what TradlyPlatform can do for you.
​
Imagine any circular economy model
​
Launch any platform in Days
Our infrastructure is adaptable to any model in circular economy. Platform to manage the circulation of products. Platform to improve recycle supply chain. Platform to transact parties to refurbish & remanufacture. Platform to encourage reuse & redistribute
​
Scale Rapidly & Secure
Whether you are building a simple internal apps for your chain of stores or building the app for the new world, our API solution are scalable and flexible. AWS/GCP with security and compliance according to the need. Find more information on our API docs.
​
New Technologies Pre-Built
New technologies like voice commerce, Intelligent search, personalization using AI or anything that matters to the experience of the users, we will developing throughout the year for you to upgrade. Signup for invite only private newsletter which gives updates on our product roadmap.
​
Bringing the sustainability through circular economy
Developed by Platform thinkers to solve world's biggest problem. Innovative. Functional.
​
Quick Onboarding for platform players
Tradly facilitates quick on boarding facility to different parties such as sellers, brand owners, manufactures, recyclers, collectors, etc. The new generation expect intelligent systems to understand and simplify on boarding. And TradlyPlatform has it
​
Recycling Guide for better Clarity
Wants to give a smart functionality to you users to find the DO, DON'T, WHERE and WHEN? Trade provides an interactive info and maps for for recycling various items and at the same time educates the users whether the item is recyclable or not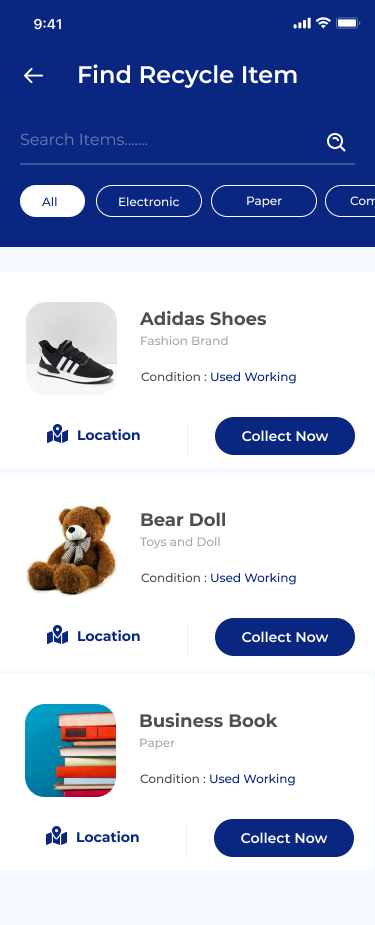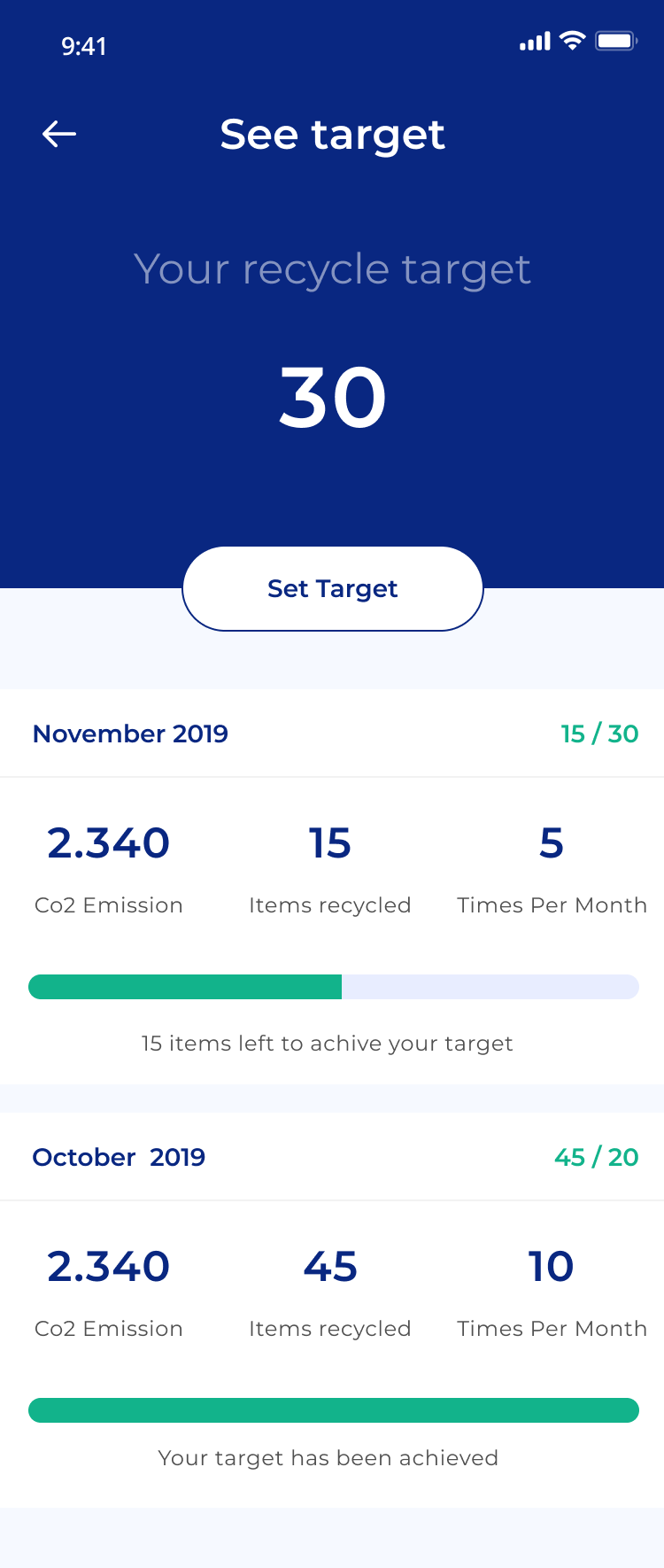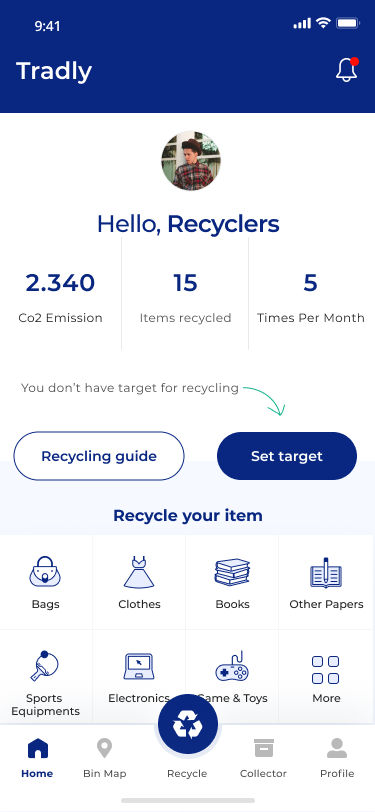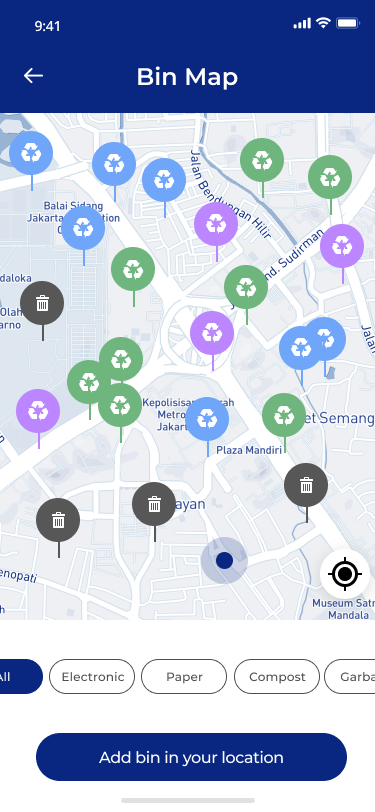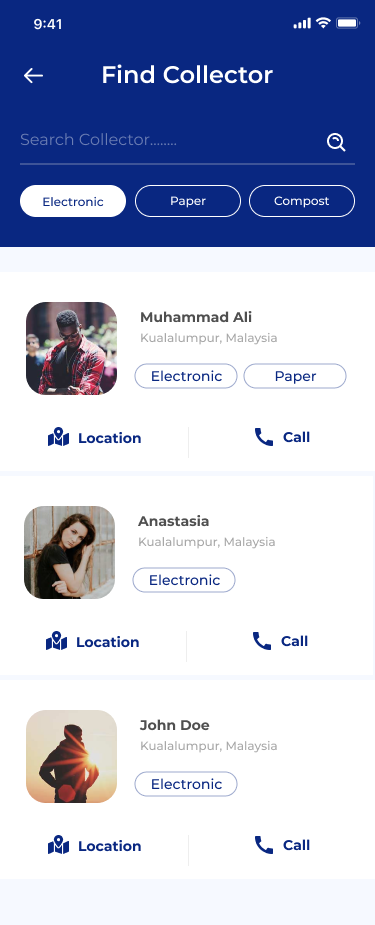 ​
Straight forward Experience
When your user want to submit an item for different purpose, it is simple as posting a post in social media. Snap & Post. No Middle man and allow different parties to interact each other through in built chat experiences. Your drivers having additional app to pickup and drop.
​
Not just customers but also entities
Infrastructure is built in mind of considering every different persona. It is easy for municipalities, unions, Community heads and even institutions to register themselves to join/participate in the circular transaction process.
​
Quality Management
As a Recycle platform owner, you will have all the controls in terms of approval management of listing, accounts and groups. Having the control of information flowing in and out of the app will help with legal compliance and safety of your users
​
Management and Monitoring
Tracking the progress of marketplace has been made easy on our platform. As a platform owner you get a dashboard where you can track the performance of your marketplace using interactive charts and graphs on real time basis.
​
Partner Ecosystem
We add new extensions to help you power your marketplace and enhance it with more features. With Tradly, you are joining a partner ecosystem that shelters extensions ranging from marketing to sales to analytics to ratings and reviews. You can continually evolve your marketplace to deliver the best experience for your users.
​
Future Focused
From ideas to technology selection, we have considered different perspectives before reaching a conclusion. Our platform is flexible enough to coming needs. With time, everything is possible.
​
Think of any Circular Economy Model, Think TradlyPlatform/API infrastructure
​
Recycle Marketplace
A simple marketplace to connect sellers and recyclers. A connecting platform to Trash thhrowers and Municipalities shared dustbins.
​
Reuse & Redistribute
Launch a sharing economy marketplace to allow users to use the used products through rental or second hand buying.
​
Refurbish & Remanufacture
Your marketplace can have a portal to help sellers manage their products, listings, pricing, and promotions. With profile editor, your sellers can cater to business customers with tailored product and service content, showcase quality and diversity certifications, and stand out from the crowd.
​
SuperApp Marketplace
If you want to combine all the 4 components and make it like superapp. You can do it with TradlyAPI.