Tradly want to bring change in the supply chain of the product/service transaction.
Offer accessibility to every business, whether they are small or big.
Allow transparency for the buyers with hope and confidence.
Making both parties satisfied with their business transaction.
Thus creating a safe and friendly community to help each other.
​
How does it work?
Select the pre-built templates
Customise the styling using Editor
Customise your catalogue, user onboarding, Add Payment, Shipment, Service, etc in the SuperAdmin
Web Templates are deployed and you can add your custom domain
Optional: Mobile Apps pre-built already ready to be launched.
​
Here is a flow of what you will need to get your app ready to launch. 
For Business users who prefer no code with small changes in design

For developers (and their companies) who want a unique design and drastic customization

​
Tradly Platform.
TradlyPlatform - Infrastructure as a service. Tradly have developed a unique set of features that combine social + commerce And have received hundreds of businesses interested in our solutions.
The infrastructure is built from scratch to accommodate easy customisation through our superadmin panel + the scale of their business, with thoroughly picked up technologies on the backend.
​
Video Explanation on how to build your marketplace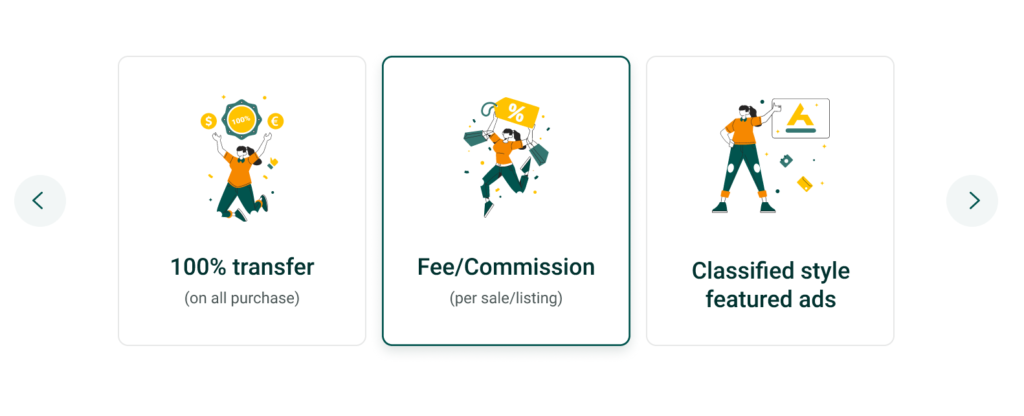 ​
Here's why Tradly API can help you/your clients
✔ You won't need to manage servers/db, write business/commerce logics. It's pre-built.
✔ Not just fundamental features but also advanced commerce features are available in the SuperAdmin
✔ Tradly do provide starter Kits for ReactJs, React Native, Flutter, etc
✔ You'll save time by not developing the front end from scratch and still can customise.
✔ Your platform is future-proof with API first, and scalable solution.
✔ You'll get new product features releases every quarter.
Tradly makes it simple and easy 

to launch projects.

- Launch Marketplaces, Online Storefronts, Booking Apps, Classifieds, Directories, Partner Portals, App Stores, etc.
- Tradly pricing starts with ZERO. You pay only when you grow.
- Free No-code Integrations, No-Code Editor
​
Resources to build, launch and grow marketplaces