Are you looking to launch your own white label donation and fundraising platforms? TradlyPlatform provides the best software infrastructure. 
Something that always push our team forward is making positive impact in the world. Apart from Trade, one of the other activities happens in the community is funding, fundraising. Especially fundraising for social causes and development projects. 
Crowd Fundraising are used and can be used in , 
Build infrastructure projects (schools, hospitals, sanity, sports, etc) 
Faith based events and causes 
Financial emergencies 
Natural disasters 
Village and city development projects 
Environmental activities and initiatives, Protection plant growing
Indigenous culture protection
Poor people assistance
And many more good things. 
All of the above initiatives can be enabled and catalysed using online fundraising software. Making it easy for many people across borders to join and help crowd fund. 
​
How it works?
CREATE a FREE Donation/crowdfunding Website in just few steps.
Sign Up with a free account
Select the Donation/crowdfunding template
Customise the styling using Simple Website Editor
Start adding campaigns (you can allow your campaign owners to create campaigns in the end website or you can create yourself in Superadmnin itself)
Add your Custom Domain and start receiving funding.
​
3 Reasons why choose TradlyPlatform for your fundraising platform?
Values: One of the important reason why we wanted to venture into fundraising platform space is to make impact. We want to do meaningful things in the world. As you are into the same space, we will go extra mile to help you achieve what you want.
Product Features: Our clients and our changelog will tell you the number of features we release every month. Most of the client feature request are added to our backlog and delivered.
Product Quality: Our team is highly proactive. We spend significant time of our engineering time to setup tools and analytics that can proactively alert issues before it become critical. Our monitoring and Slack setup in realtime for us to proactively understand things. We fix before it goes production or fixing asap when it's found in production.
​
Different use cases
Here are the list of different use cases, How TradlyPlatform Software can help you to launch your own platform in custom model and other standard models
Donor Management (Many to One) 
Local / International Fundraising (Many to One) 
Peer to Peer Fundraising (Many to Many) 
Recurring Donation Subscription ( Many to One) 
Crowdfunding (Many to One) 
Crowdfunding (Many to Many)  (Kickstarter, Gofundme Style) 
Note: You can use our pre-built apps or use our headless API to build your custom applications. 
​
Custom App Development
If you are interested in custom app development for your needs, Contact us to speak in details.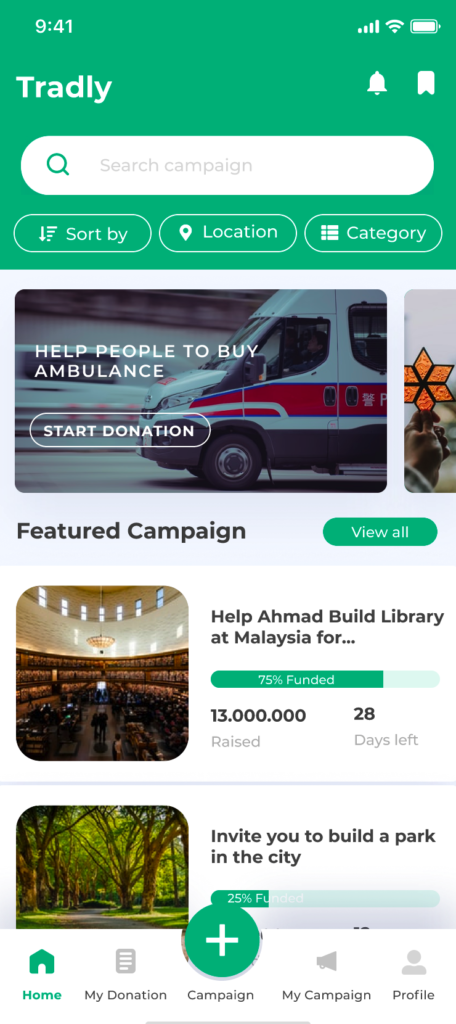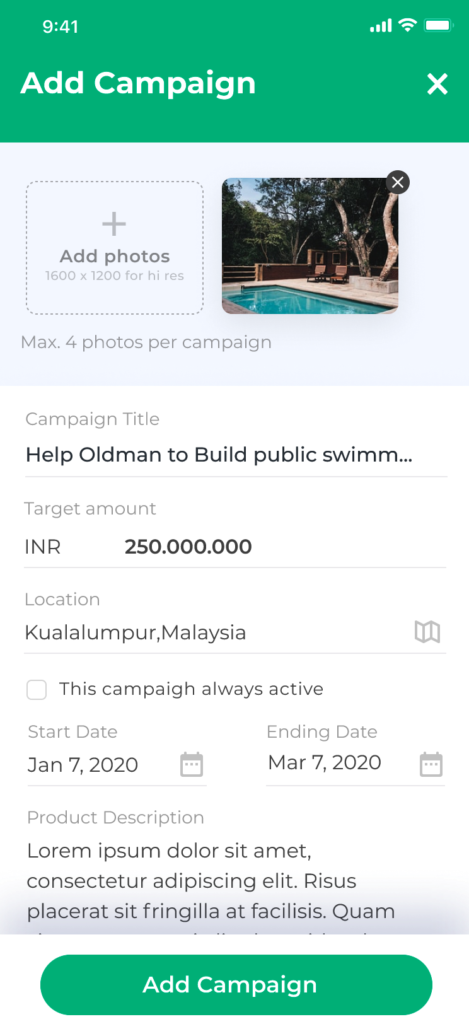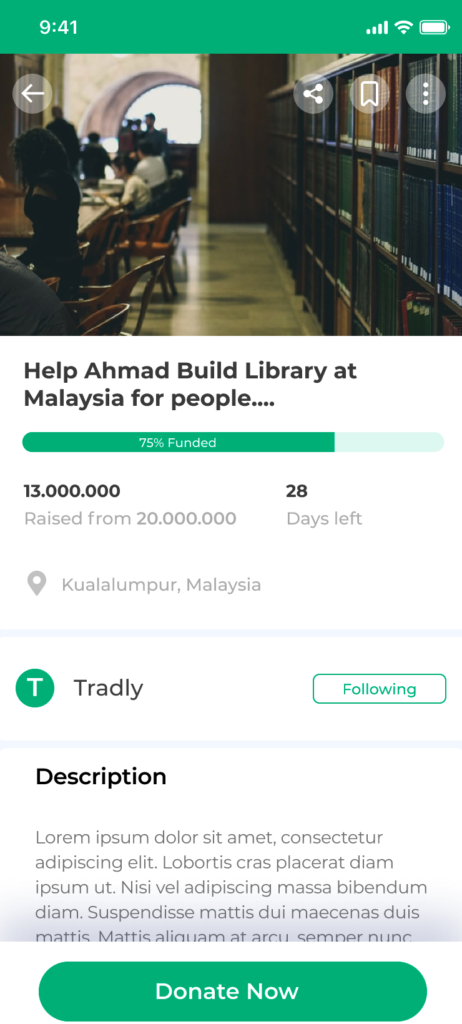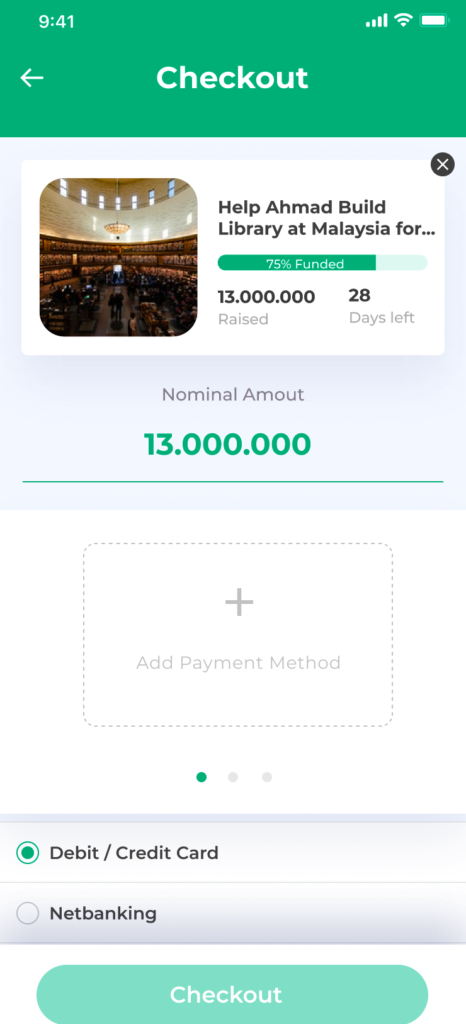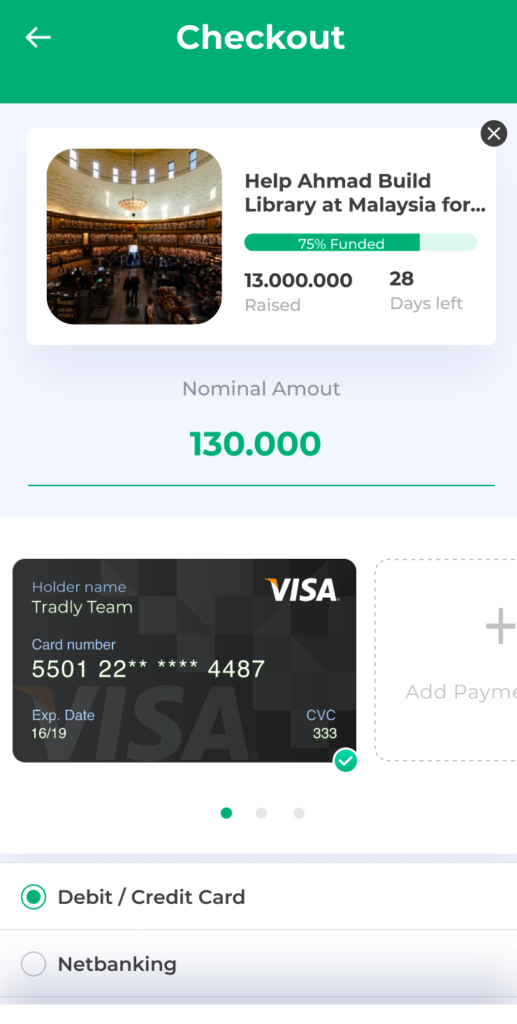 This sort of marketplaces are used by non-profits, charities, politics, clubs, schools, teams, churches and many other organisations.
​
Fundraising from cross border/International donor in multiple currency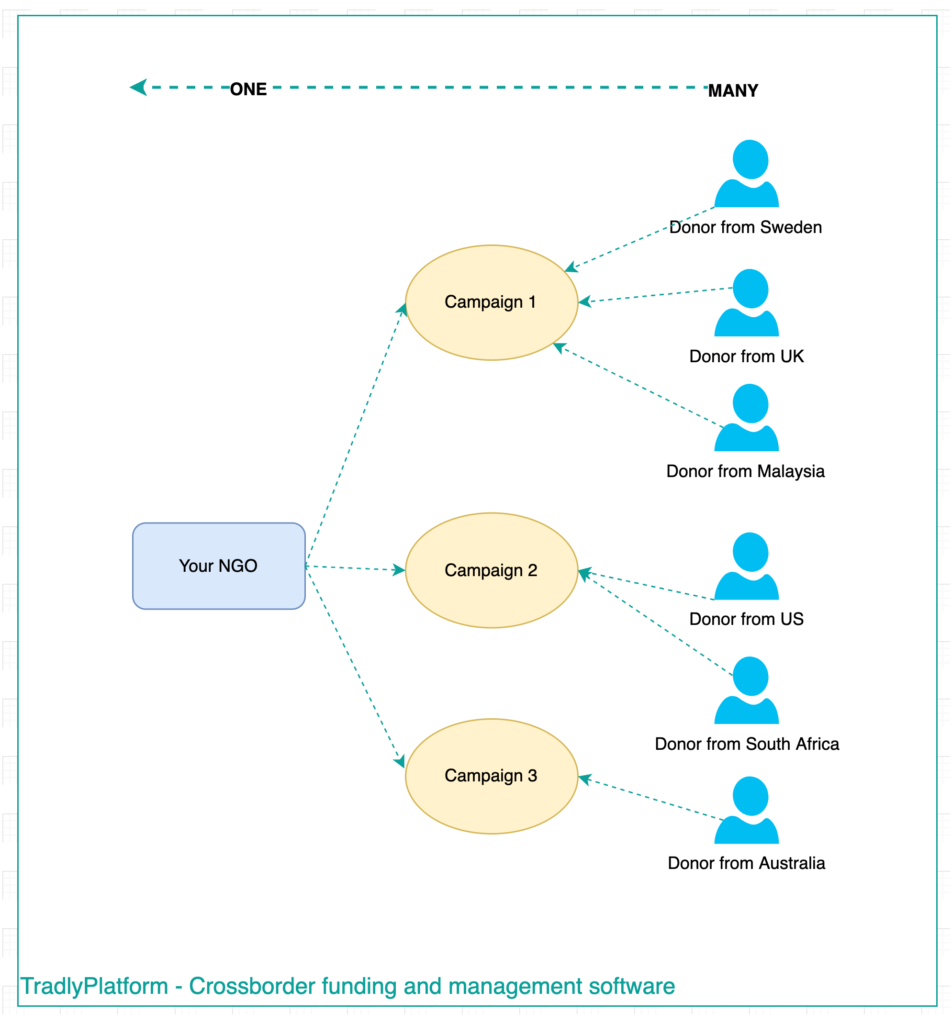 ​
Peer to Peer Crowdfunding Model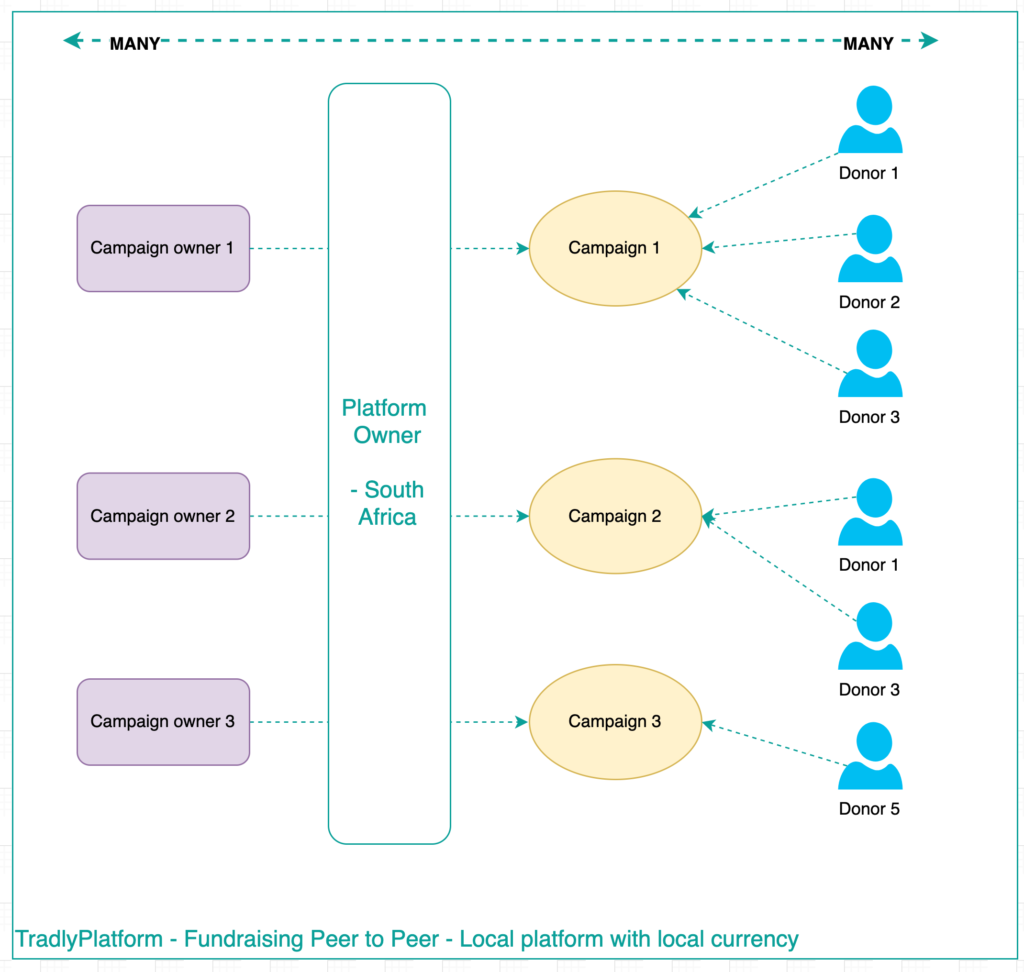 ​
The Standard model of raising money for different campaign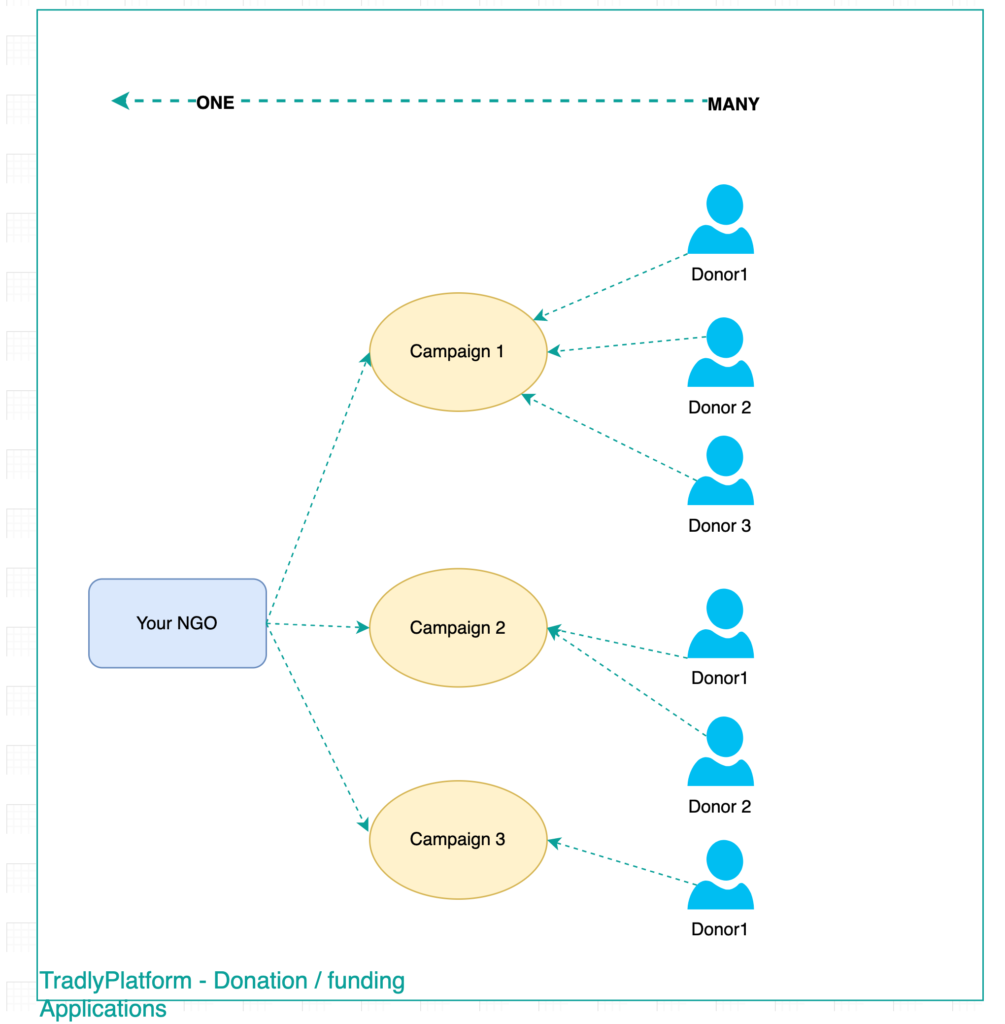 ​
Peer to Peer fundraising in Multiple currency from Global givers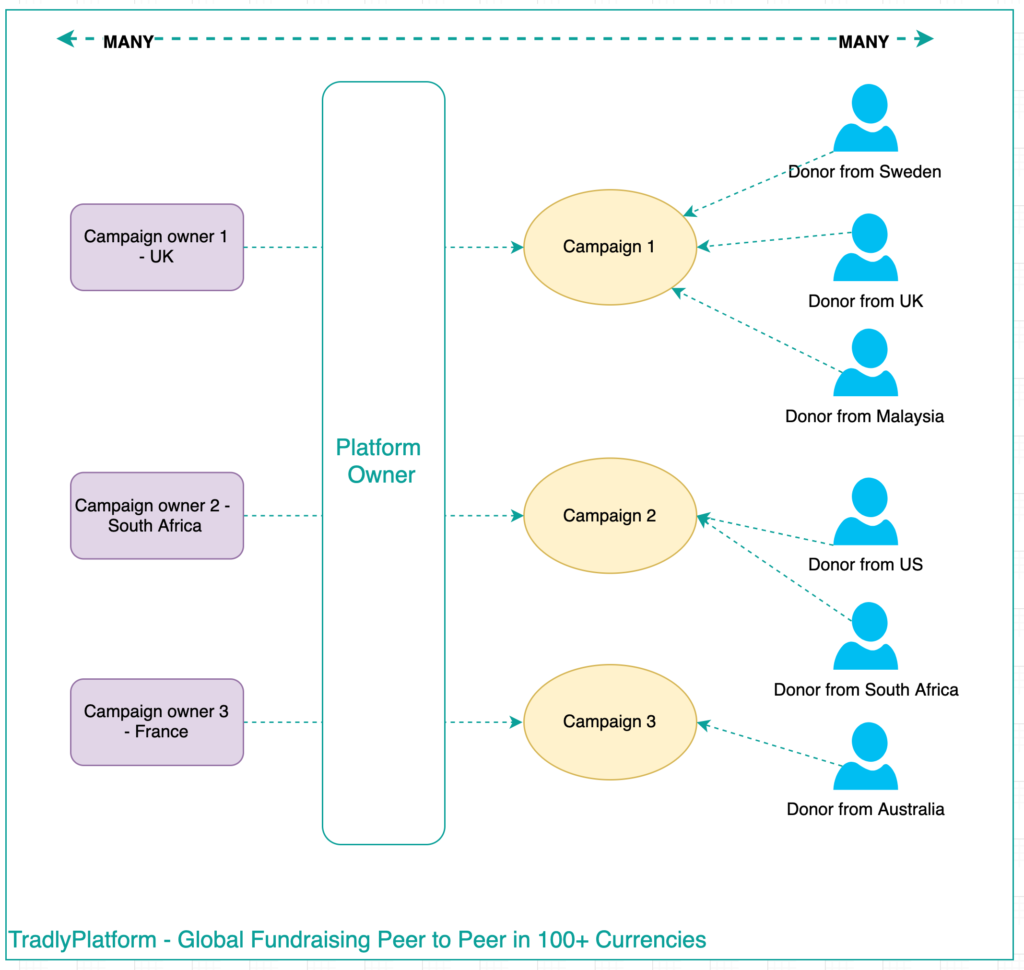 ​
Recurring Subscription for different type of causes from multiple donors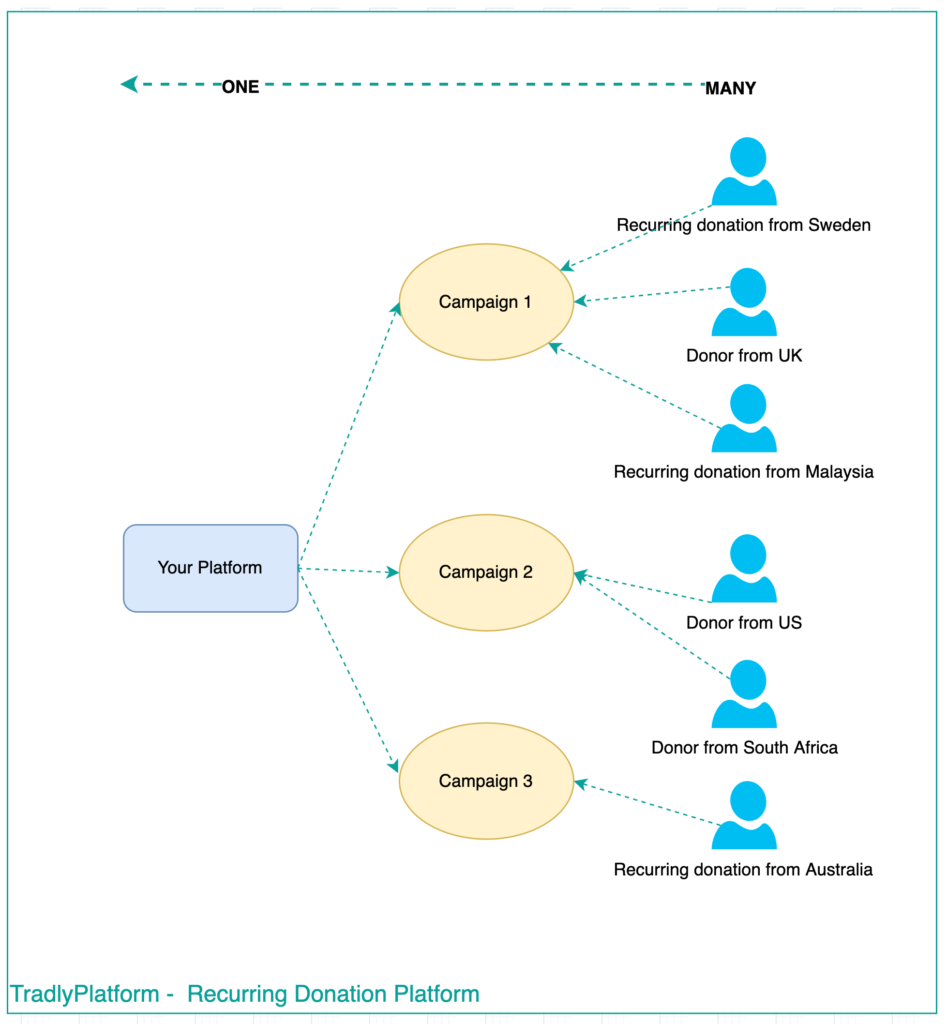 Tradly makes it simple and easy 

to launch projects.

- Launch Marketplaces, Online Storefronts, Booking Apps, Classifieds, Directories, Partner Portals, App Stores, etc.
- Tradly pricing starts with ZERO. You pay only when you grow.
- Free No-code Integrations, No-Code Editor