Imagine you just need a domain, and a branding deck, and decided the TOP 5 priority features you want to have in the app. We can build the marketplace app in mongol speed. 
How? 
We designed a nonprofit social marketplace app which allows people to sell, donate, swap, and rent things for free without any listing fee, commission, or any other charges for end-users.
It comes with a bunch of inbuilt growth-backed features and other standard features which a marketplace would need, you can read the details in the next section.
We have done for the community to use it for free, now if you want to commercialize for your ideas, we white label our product for less cost with all product features we already have. We are able to do the less price as we are not putting the whole product cost to you but we take responsibility for some + multiple players like you also provide a small chunk of the cost. This way all of us at a Low cost are able to execute the ideas! 
​
For Marketing & Analytics
Integrated the app with first class mobile growth app platform called for Branch for all growth elements
Integrated the app with top notch mobile marketing automation platform called Localytics for app analytics, marketing communications (push & email) 
All this apps allows us to track 
How users behaviour are happening inside the app
Where this users come from 
Where they drop off
which buttons they are clicking ,
Items they are posting, etc
​
Backend dashboard
Approve content
Monitor the performance of the marketplace (supply, demand, number of users, etc) 
25+ Building blocks, check our documentation for more information.
Signup to Start Building For Free ACCOUNT
Checklist from start to end on what you need to build a marketplace using Tradly Platform.
Tradly Platform solution is catered to different groups separately
For developers: Headless API solution. Using the API solution, developers can build apps on top of it.
For no-code creators: A simple toggle based SuperAdmin Panel to configure features in the already pre-built apps (also called as storefront, front end apps, templated apps).
Tradly Definition
Listings is same as products, campaigns, items, etc. Listing has features like pricing, inventory, etc.
Account is same as sellers, campaign owners, donors, etc. Account has features like wallet, payout, shipping preferences, etc.
You will continue to see we use Listings and accounts in all our articles and documentations.
​
5 Steps for no-code creators and builders
Choose the templates (https://tradly.app/templates)

Do the branding customisation & business informations on Editor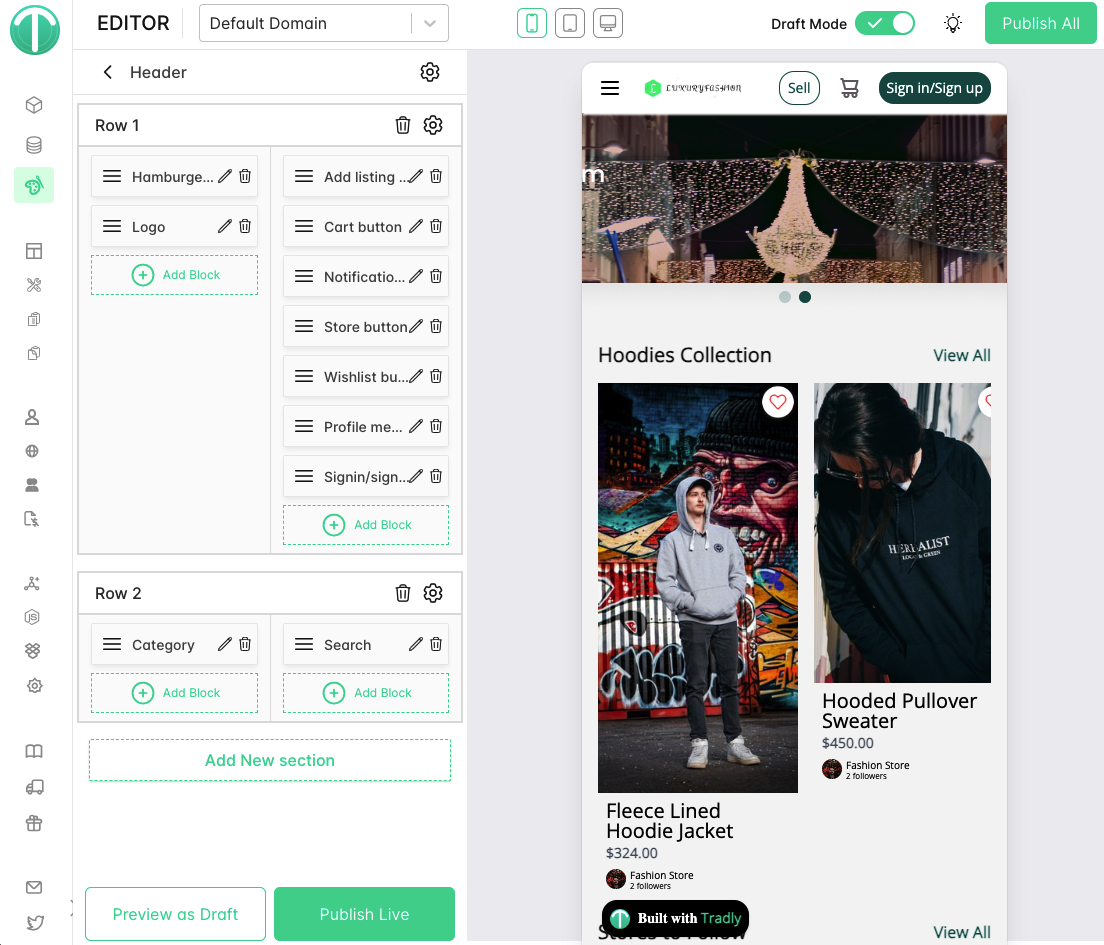 Launch
Web App: By default when you register, you will get the production URL to use the app. And you can add custom domain.
​
Advanced Informations
​
A. UI Customisation via Editor
Global Styling (Font, Color, Padding, Gap, Buttons)
Business Informations
Header Customisations
Feature Activation/Deactivation
Footer Customisations
​
B. Platform Fundamentals
You must configure the below things for the system to be able to open accounts, submit listings and make purchases.
Configure accounts in SuperAdmin > SideMenu > Accounts(categories, attributes)

Configure listings in SuperAdmin > SideMenu > Listings(categories, attributes)

Stripe/other payment gateways configuration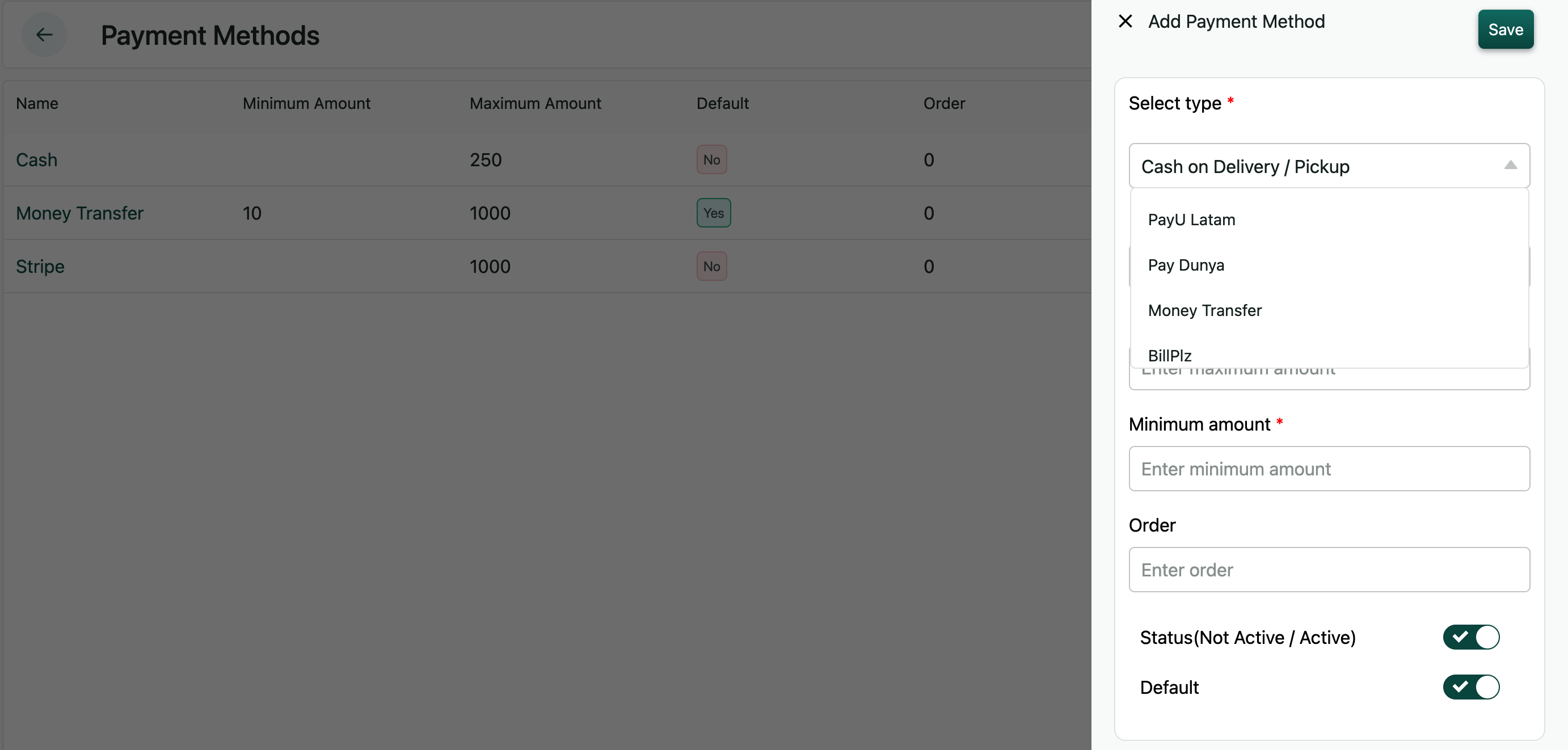 Configure revenue model, commissions: Settings > commissions OR Settings > Subscriptions OR Settings > Special Fees
​
C. Web Integrations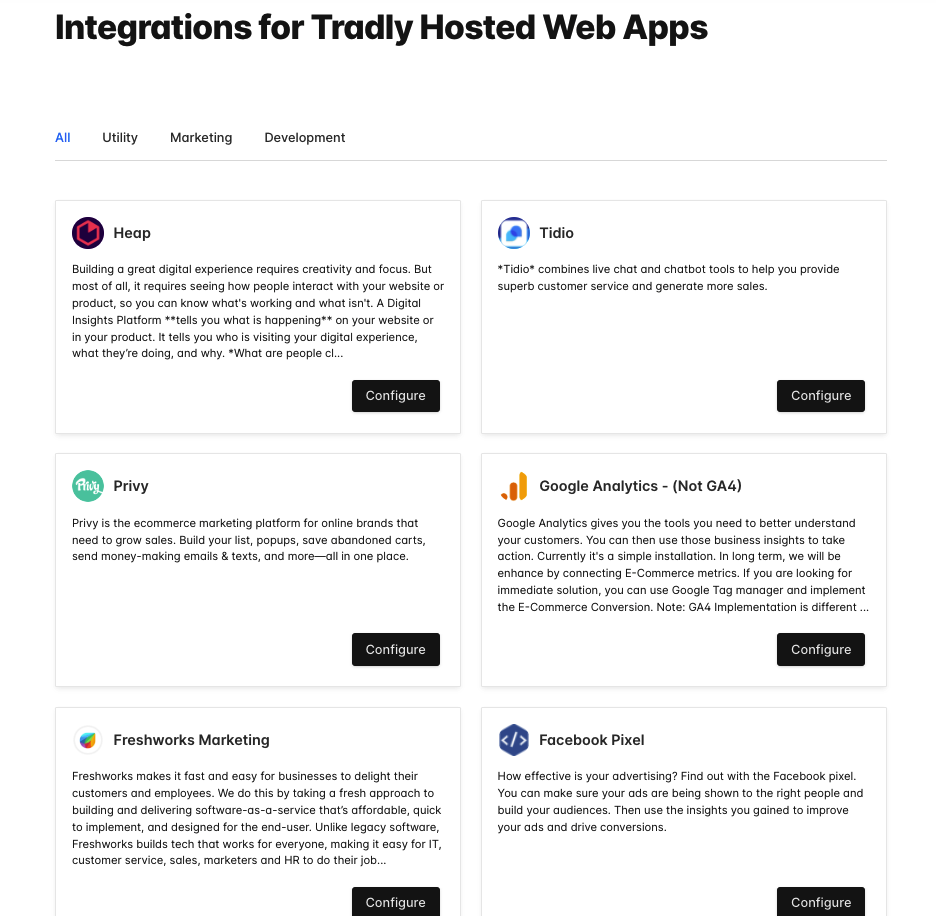 Dozens of website integrations to help you with marketing, analytics and products. Check here
​
System integrations
Configure email if you want the emails to be whitelisted
Configure domain if you want good deliverability of emails
Configure Google Maps if you have location specific features
​
For developers