Are the stripe processing fee and pricing confusing to you? Here are the Singapore Stripe Fees example and calculator to give you clarity. The below examples suit if you are running a pmarketplace platform, subscription billing, and custom two-sided logic.
Example of companies which falls under this model are Amazon, Airtasker, Instacart, Lyft, Deliveroo, Postmates, Etsy, Depop, etc
Launch marketplaces in Singapore with Tradly. White label software and builder for Multi Vendor Marketplaces, App Stores, Storefronts, On Demand Delivery. Fast, FREE, and Pay as you grow. A simple no-code tool for start + Headless API for scale.
Tradly makes it simple and easy 

to launch projects.

- Launch Marketplaces, Online Storefronts, Booking Apps, Classifieds, Directories, Partner Portals, App Stores, etc.
- Tradly pricing starts with ZERO. You pay only when you grow.
- Free No-code Integrations, No-Code Editor
​
If you are looking for video explanation
Here is short video:
Here is a long video which is explained using Tradly Marketplace Apps.
​
Definitions to understand
Platforms means your marketplace. or the platform you run. Exmaple: Amazon
Payment: Money going into Stripe Connect when a user make transaction
Payout: The Money goes out to seller
​
How Tradly and Stripe works together
This applies to most product marketplaces with commission as revenue model.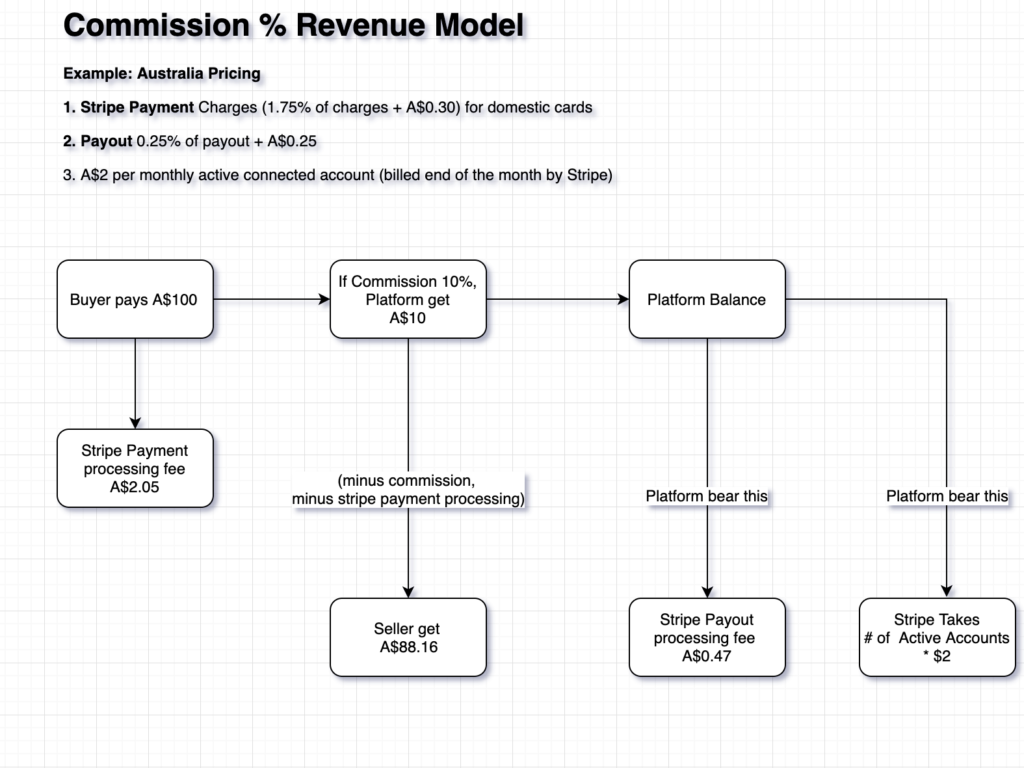 The flow of Stripe Charges, Payout, and Tradly Triggers. Launch Marketplaces with Stripe connect and Tradly API
​
Stripe Payment Processing Fee
​
Charges 3.4% + S$0.50 per successful card charge
Tradly supports standard and express but the marketplace needs Express because it allows "Separate Charges and Transfer" logic.
​
Stripe Payout Charges for marketplaces
​
S$2 per monthly active account*
* An account is active in any month payouts are sent to their bank account or debit card. Includes ongoing onboarding, verification, and compliance.
​
0.25% + S$0.50 per payout sent
The stripe connect fee for Singapore Marketplaces Platforms
​
Time taken for different steps
Payment Charges (Immediately seen in your account but will not be added in balances, it takes 2-5days)
Transfers (Immediate if you have positive balance)
Payout (Payout will take another 2-5days depends on the bank)
​
Example calculation
Use this sheet if you want to do your own calculation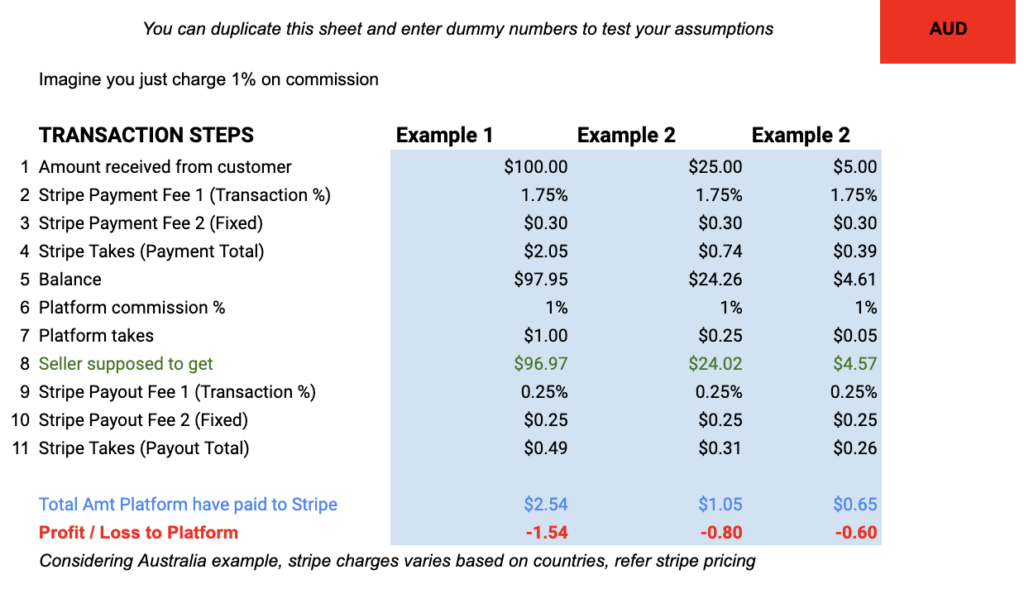 Stripe Fee calculation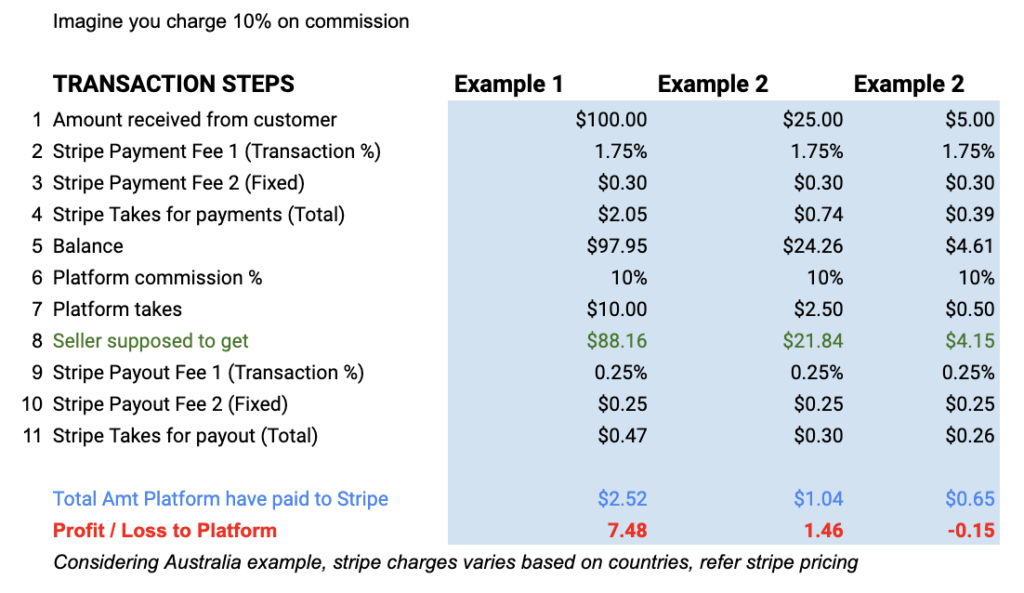 Tradly makes it simple and easy 

to launch projects.

- Launch Marketplaces, Online Storefronts, Booking Apps, Classifieds, Directories, Partner Portals, App Stores, etc.
- Tradly pricing starts with ZERO. You pay only when you grow.
- Free No-code Integrations, No-Code Editor