With the growth of e-commerce in Saudi Arabia, more businesses are exploring the possibility of setting up an online store. However, it can be challenging to know where to start. Here are some tips to help you get started:
​
Research your market
Before you start setting up your online store, it's essential to do your research. Study your target audience, the competition, and the trends in your industry. This information will help you make informed decisions about your products, pricing, and marketing strategies. If you already know what you going to sell online or whether you have offline business thriving, then next!
​
Choose the right e-commerce platform
There are many e-commerce platforms available that can help you set up an online store quickly and easily. However, not all platforms are created equal. Consider factors such as pricing, ease of use, available features, and integrations with other tools such as payment gateways and shipping providers. And features to scale your business.
Tradly provides local options for Saudi Business. TAP is implemented, a leading payment gateway in Saudi Arabia is implemented with Tradly, so it's easy for you to start selling from Day1. TAP allows us to accept a variety of payment methods, including credit and debit cards, and digital wallets like Apple Pay and Samsung Pay.
​
Focus on user experience
When designing your online store, prioritize the user experience. Make sure your website is easy to navigate, has clear product descriptions and images, and is optimized for mobile devices. Provide a seamless checkout process with secure payment gateways and clear shipping options.
Tradly provide but not limited to
Multi Language Switch (Arabic to English, English to Arabic)
Customise all the texts in the website (Micro Copy / Communication)
Change the whole design system using Tradly Editor
Consistent design language and layout to provide easy experience for user eyes.
​
Optimize for search engines
To attract traffic to your online store, it's essential to optimize your website for search engines. Research relevant keywords and phrases, create high-quality content, and ensure your website is technically optimized for SEO.
The Web templates powered by Tradly has native schema markup as Product Listings. So all the products you upload are added into Google Search as Product Markup. You can also customise all the SEO meta title and description as individual or website level.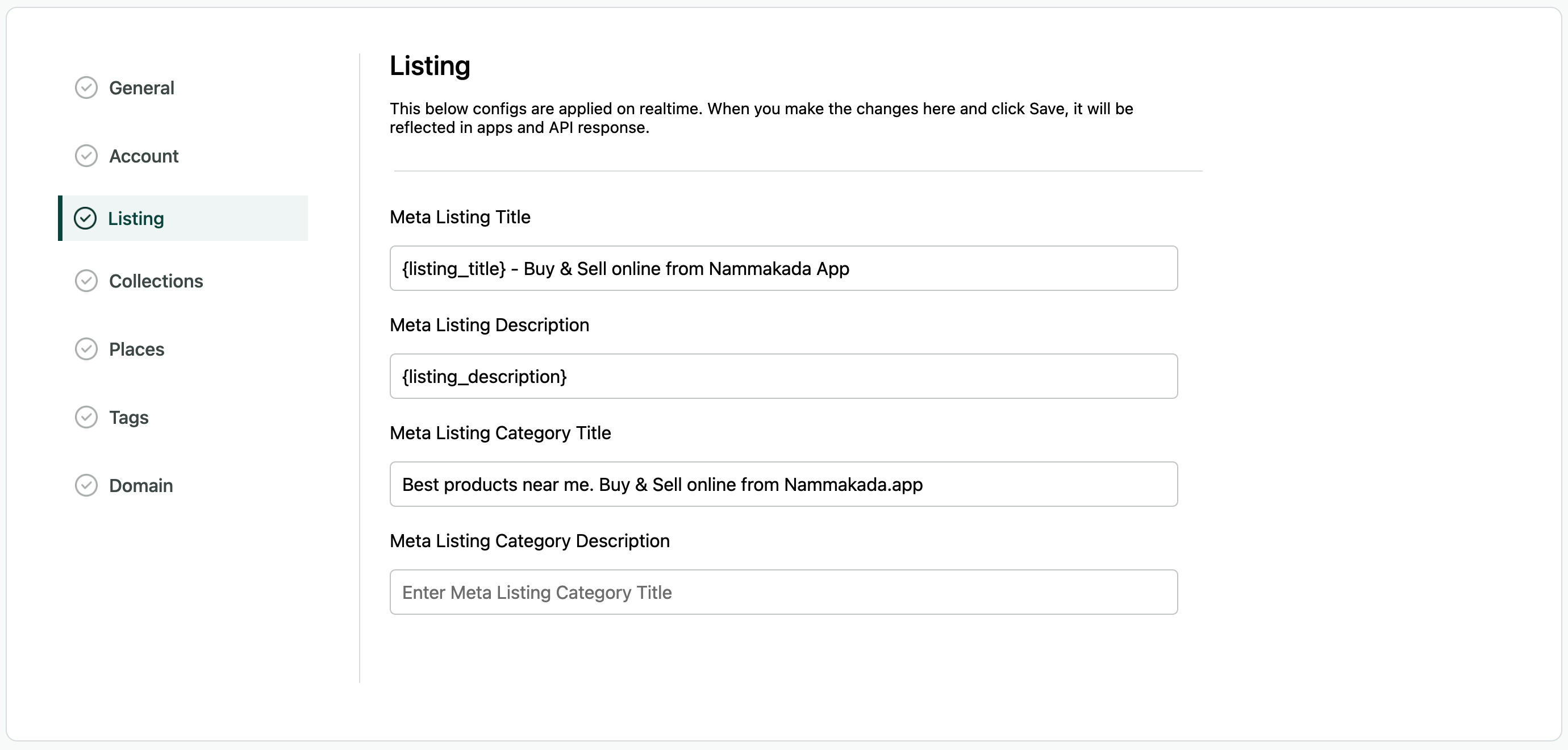 ​
Promote your online store
Once your online store is up and running, it's essential to promote it effectively. Use social media marketing, email marketing, and other channels to drive traffic to your website. Offer promotions and discounts to encourage first-time customers to make a purchase.
Tradly provides
Advanced Coupon Creation to promote new purchase, retention and loyalty campaigns.
Tradly Integrations provides marketing integrations, so user behaviour data can be sent to marketing automation tools to improve your growth and sales.
​
Stay compliant with regulations
Saudi Arabia has specific regulations governing e-commerce transactions. Make sure you understand the rules around data privacy, consumer protection, and electronic payment systems. Failure to comply with these regulations can result in penalties and damage to your reputation.
​
Continuously measure and improve
Finally, it's essential to continuously measure and improve your online store's performance. Use analytics tools to track your website's traffic, conversion rates, and other key metrics. Use this data to make informed decisions about your products, pricing, and marketing strategies.
Tradly Integrations provides analytical tools integrations like hotjar and others for you to find funnel, user click behaviour, feedbacks collections, etc.
Starting an online store in Saudi Arabia can be a challenging but rewarding endeavor. By following these tips and putting in the effort to create a high-quality online shopping experience, you can attract customers and grow your business.
Tradly makes it simple and easy 

to launch projects.

- Launch Marketplaces, Online Storefronts, Booking Apps, Classifieds, Directories, Partner Portals, App Stores, etc.
- Tradly pricing starts with ZERO. You pay only when you grow.
- Free No-code Integrations, No-Code Editor