​
------
On top of Tradly Free Creator tools. You can add 3rd party apps inside your store for further faetures.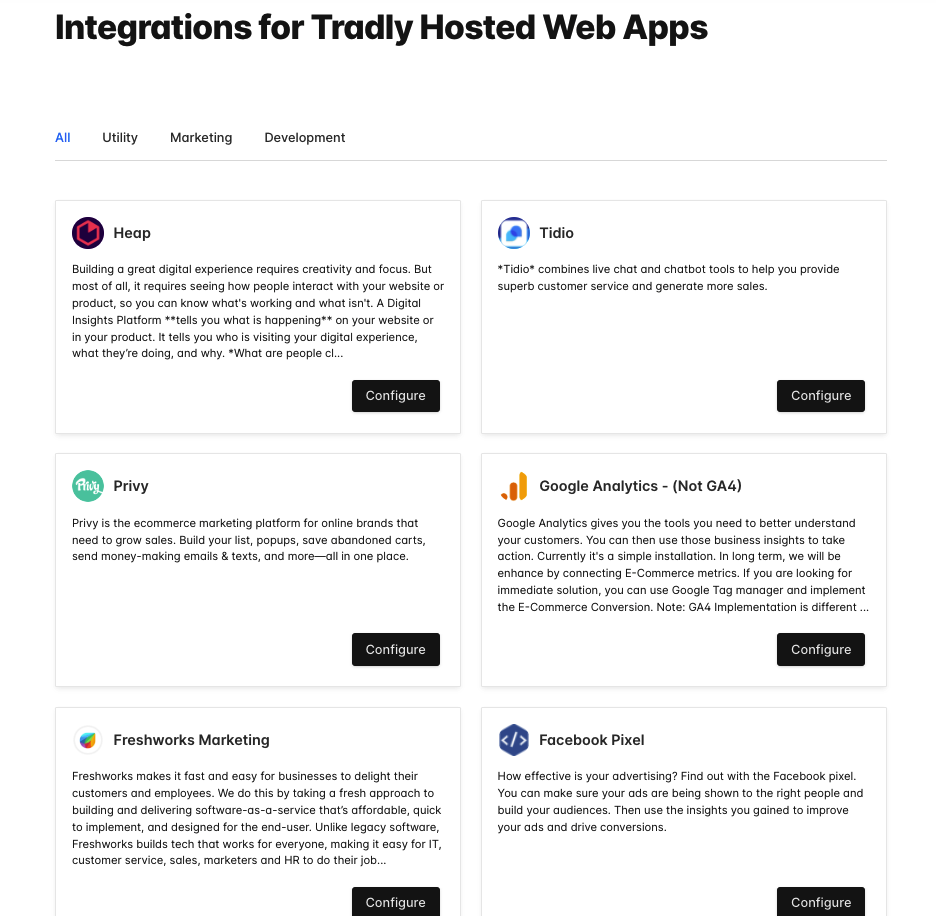 ​
SEO
SEO (Structured card image) & Search engine listing preview,
Integrating your online store with Marketing Tools (especially Mailchimp for emails)
Your hosted website can add integrations to run ads. Example: Facebook Pixel, Google Ads Conversion Pixel can be added through Native integrations. or you can use Google Tag Manager integration to do advanced pixel placement in specific pages or custom trigger condition.
Connect with Analytical Tools (like Google Analytics)
Connecting with Feedback & UX monitoring tools (like Hotjar, clarity) (By default, we have feedback form)
Connecting Promotion / Popup tools
Advanced Growth Tactics
Increase AOV by setting up minimum purchase
Create Collection pages to get more exposure in Google Search results or thematic celebrations.